Firstly.
I don't need much to get me into the Christmas spirit.
I love me some Yule, y'all.
Secondly.
I will wait pretty damn long for a coffee. I love it a bit too much, and therefore will happily hang out, at various lengths, to get it.
The barista today didn't agree. That is, that I should wait.
When I arrived at the shopping centre cafe, the line was decent, there were about 7 people waiting, and only one person manning the place. He was making the caffeine happen, and judging by his solo-ness , also making the ordering happen…
Only he wasn't. He was as I said, only the lonely. Numero uno.
He looked over amidst his coffee-making several times to apologise for not coming over to take my order… then on the third occasion that he met my eye, he came over, fished out a coffee card from a nearby container which had all the spots stamped out, and said to me –
"here, you shouldn't have to pay for your coffee."
I was a bit stunned, and laughed, but took it. I wasn't even angry or anything! I was happily waiting to be served, but this guy wouldn't have it.
I had to have it, free.
Five minutes later and I was walking off with my cappuccino warming my hands.
But that was only the beginning you see. The coffee was only starting to course through my veins.
😜
I was in Myer and looking through the Christmas gifting section… thinking of who to buy for, what I could get, looking for some inspo, all that jazz…
And while sipping on my delightful free coffee, looking at all the amusing things around me…
Something happened.
Mariah Carey "All I want for Christmas is you" happened.
😯
In case you don't know… I LOVE CHRISTMAS SONGS.
Sure I was looking at Christmas stuff, but there was no definitive Christmas soundtrack in the department store. Up until then it had just been a random collection of pop stuff.
But then, Mariah.
I had to breathe deeply when the next song followed:
"It's the Most Wonderful Time of the Year."
(Oh God it really is).
And then the clincher…
Wham's Last Christmas.
🤯
Inside, my body was doing something like this: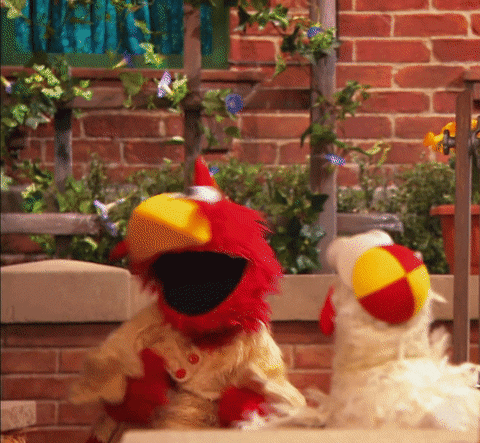 But on the outside, I was showing this: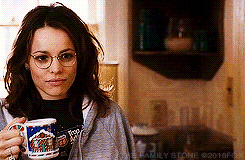 Seriously, I was sooo buzzing, and just wanted to break out into song.
"Last Christmas, I gave you my heart
But the very next day, you gave it away…"
All because of a little well-timed coffee and Christmas music.
😉🎄🎁